Welcome Dr. Connors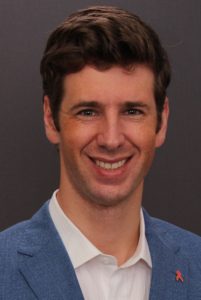 Positive Impact Health Centers is pleased to announce the addition of Dr. William Connors to our growing medical team.
Dr. Connors comes to Positive Impact Health Centers with a wealth of experience within the HIV/AIDS field, having spent the last three years as a physician and clinical lecturer for the University of Calgary. Connors is an adult infectious disease physician certified in internal medicine and infectious diseases in both Canada and the United States. He completed his Medical Degree at the University of British Columbia and subsequently did residency and fellowship training at the University of Calgary in Alberta. His areas of clinical interest are in the influence of community and environment on health-outcomes and how to deliver improved care to groups currently marginalized in the healthcare system.
To meet the growing need, Positive Impact Health Centers opened a new medical clinic in its midtown location in 2015. The agency has over 1,000 patients currently enrolled in clinical care and typically adds 30 to 35 new patients a month.  With the midtown location testing over 6,000 individuals every year, the new clinic can now fast track diagnosed individuals into care.
Dr. Connors shares the vision of Positive Impact Health Centers. "We are very excited to welcome Dr. William Connors to the Positive Impact Health Centers' medical team, and introduce him to the Atlanta HIV/AIDS community, " Larry Lehman, CEO, President, Positive Impact Health Centers.
Alongside his clinical work, Connors is currently completing a Master's degree in Public Health with a focus on infectious diseases at Emory University. He will see patients in both the Duluth and Midtown locations. To schedule an appointment, please call (404) 589-9040 for Midtown and (770) 962-8396 for Duluth.