A Certified Peer Specialist provides individual or group peer counseling and will listen well, share their story, and help you create a Wellness Recovery Action Plan (WRAP).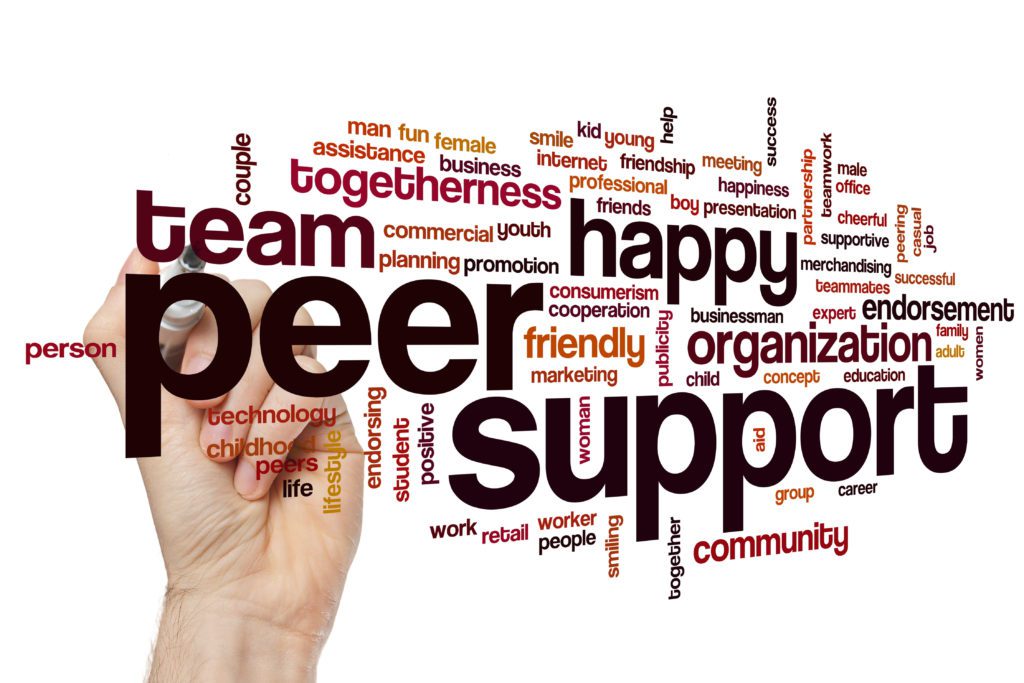 Peer Support is a relationship between people with similar experiences. It is a mutually valuable exchange of hope, encouragement, connection, understanding, information and/or assistance. "I've been there" is one of the most validating and useful things a person can say or hear. In the mental health recovery movement, peer support relationships are among people who have experienced emotional distress, trauma, and/or been given a mental health diagnosis. Peer counseling is sometimes provided by itself and sometimes in conjunction with other treatment, such as counseling/psychotherapy and psychiatry.
Peers provide individual sessions and facilitate support groups. They work from the client's strengths and can help reduce stigma and increase self-acceptance.