Early Treatment Can Save Your Life#gettested
Positive Impact Health Centers
Positive Impact Health Centers provides HIV specialty care and support services, behavioral health including substance abuse treatment, HIV testing and prevention services.
Free STI Screening in Decatur – February
Come help us continue celebrating our new Decatur location by getting an HIV test with us and participating in our February special – free STI screening all month long. No appointment is necessary for screening, Just complete an HIV test between Feb 1st to 28th. and receive a FREE STI screening (which includes Chlamydia, gonorrhea, syphilis, and Hepatitis B and C). *STI treatment is separate from screening and may require a fee for service. Photo ID and an HIV test (or proof of status if HIV+) are required to be eligible for free STI screening. Clients may only screen for STIs once under this free promotion.
Midtown Center Moved – Decatur (523 Church St, Decatur, GA 30030)
Positive Impact Health Centers is proud to announce the move of its Midtown Center to Decatur, Georgia. The new space, located at 523 Church St. Decatur, GA, 30030, will better accommodate the rapid growth in patients, services, and programming needs for the Atlanta community. The expansion will also provide the square footage for an in-house pharmacy for patients, opening in the near future.
AIDS Walk Sponsors 2017
Thank you to the 2017 AIDS Walk Sponsors and all the walkers!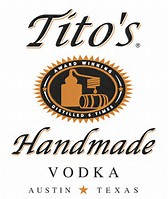 NORCROSS PHARMACY
James K. Begley Dentist    JnJ Services     Arman Deganian     Dogwood Animal Hospital
Innovative Smiles at the Forum
St. Edwards Episcopal (737 Moon Road – Lawrenceville)
Party with Impact 2017
Thank you to everyone that attended Party With Impact. And, thank you to our 2017 Party With Impact Sponsors!



Wells Fargo    Brand Banking     Walgreens  Kroger Co.    Georgia Voice   Project Q   Peach ATL
news

announcements

The AIDS Legal Project will be at PIHC-Duluth the 2nd and 4th Thursday of each month. They will be in the Midtown location on the 4th Thursday of each month. Call the confidential intake line  at-404-614-3969

calendar events