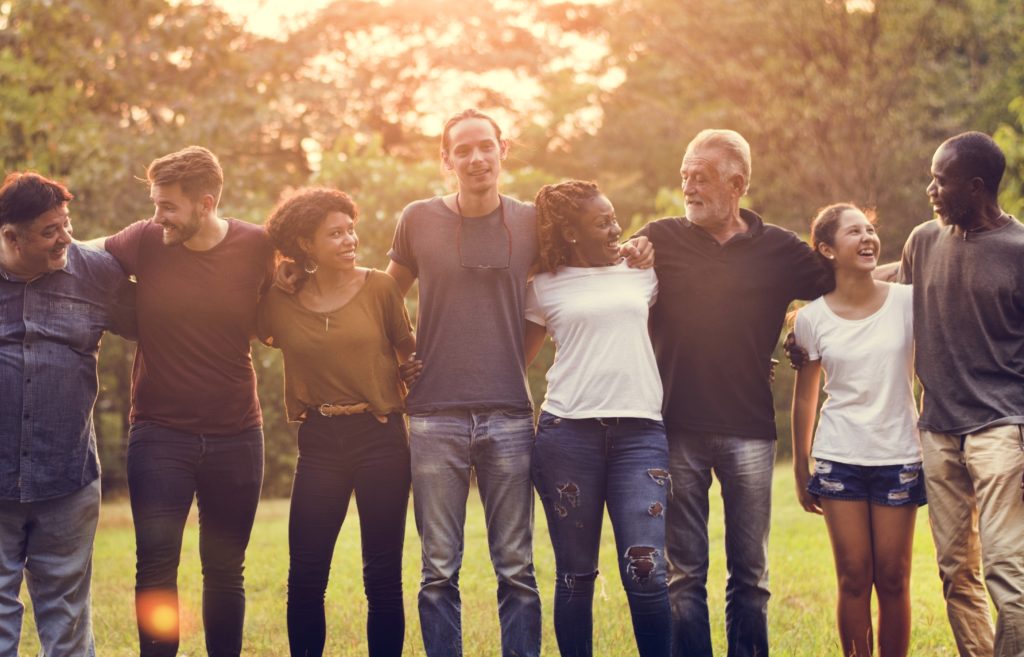 Our mission is to provide client-centered care for the HIV community to have a life worth loving.
For almost 30 years, Positive Impact Health Centers has provided client-centered care to the HIV community and worked tirelessly to prevent the transmission of HIV in Atlanta.
Our agency provides HIV comprehensive specialty care  through clinical care, gender affirming care, mental health counseling, addiction treatment, support programs in medical case management, patient navigators, transportation and housing, and through prevention, testing, PrEP and PEP.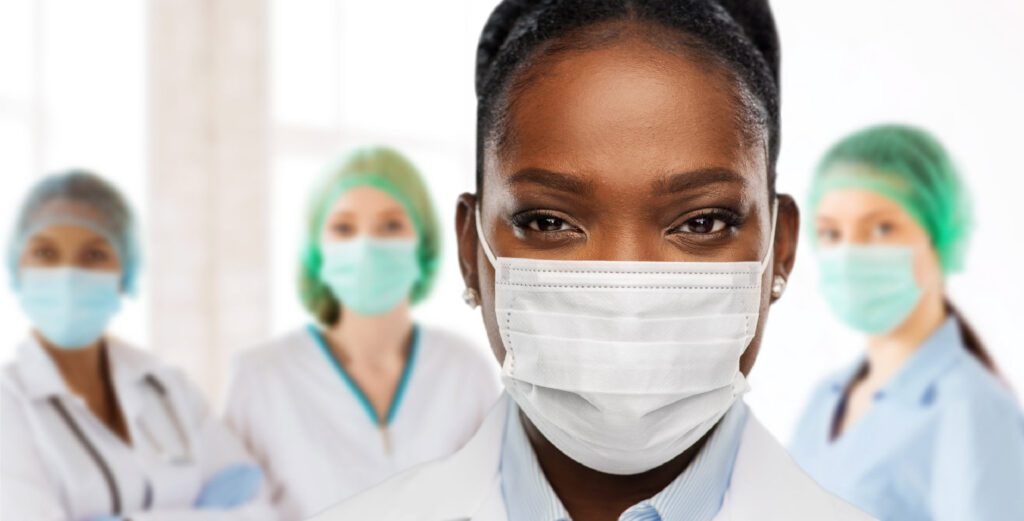 Serving Atlanta - 4 Locations
Patients enrolled in Medical Care
Clients enrolled in Behavioral Health
Viral Suppression and 90% Retention In Care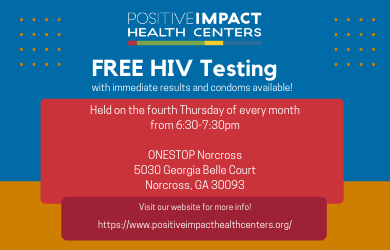 FREE HIV TESTING – OneStop Norcross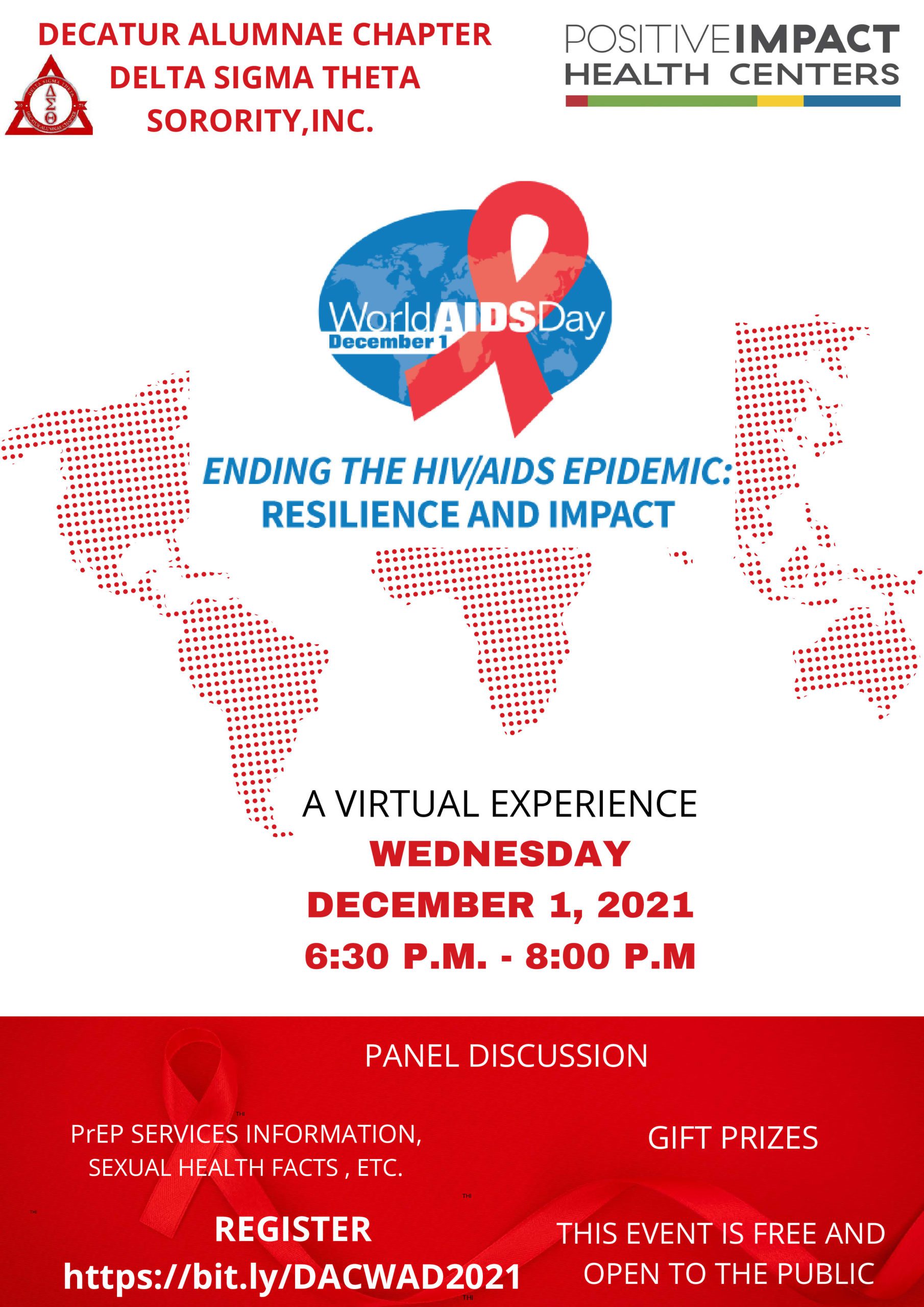 Virtual Event – Register at https://us02web.zoom.us/webinar/register/WN_chUHNfDwRyabUceszAc8Tw
Ending the Epidemic – Resilience & Impact
World AIDS Day & GA Equality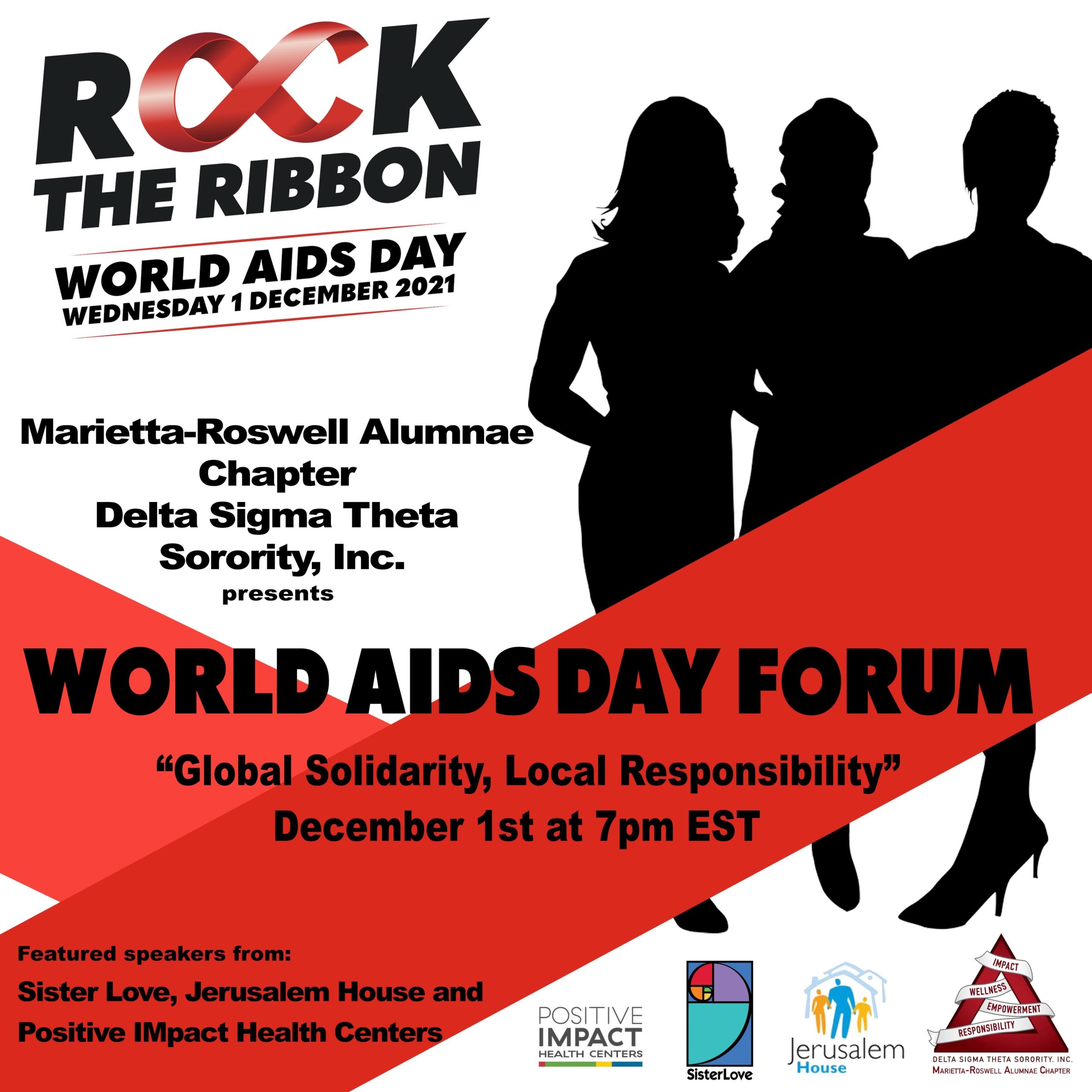 Marietta Focus – World AIDS Day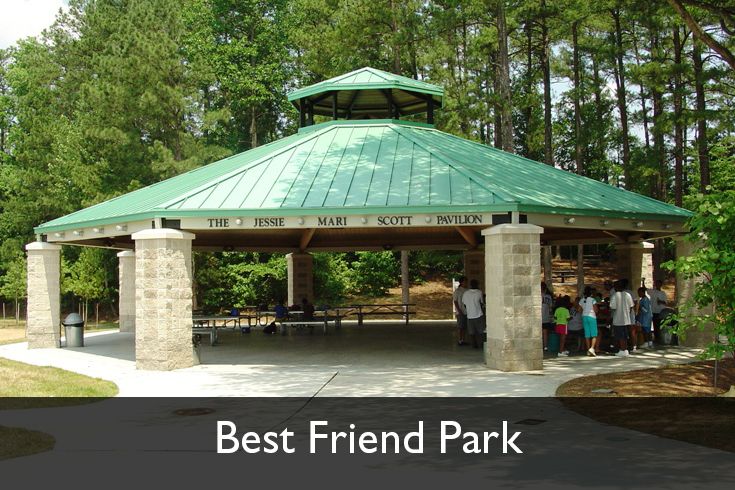 6224 Jimmy Carter Blvd., Norcross, GA 30071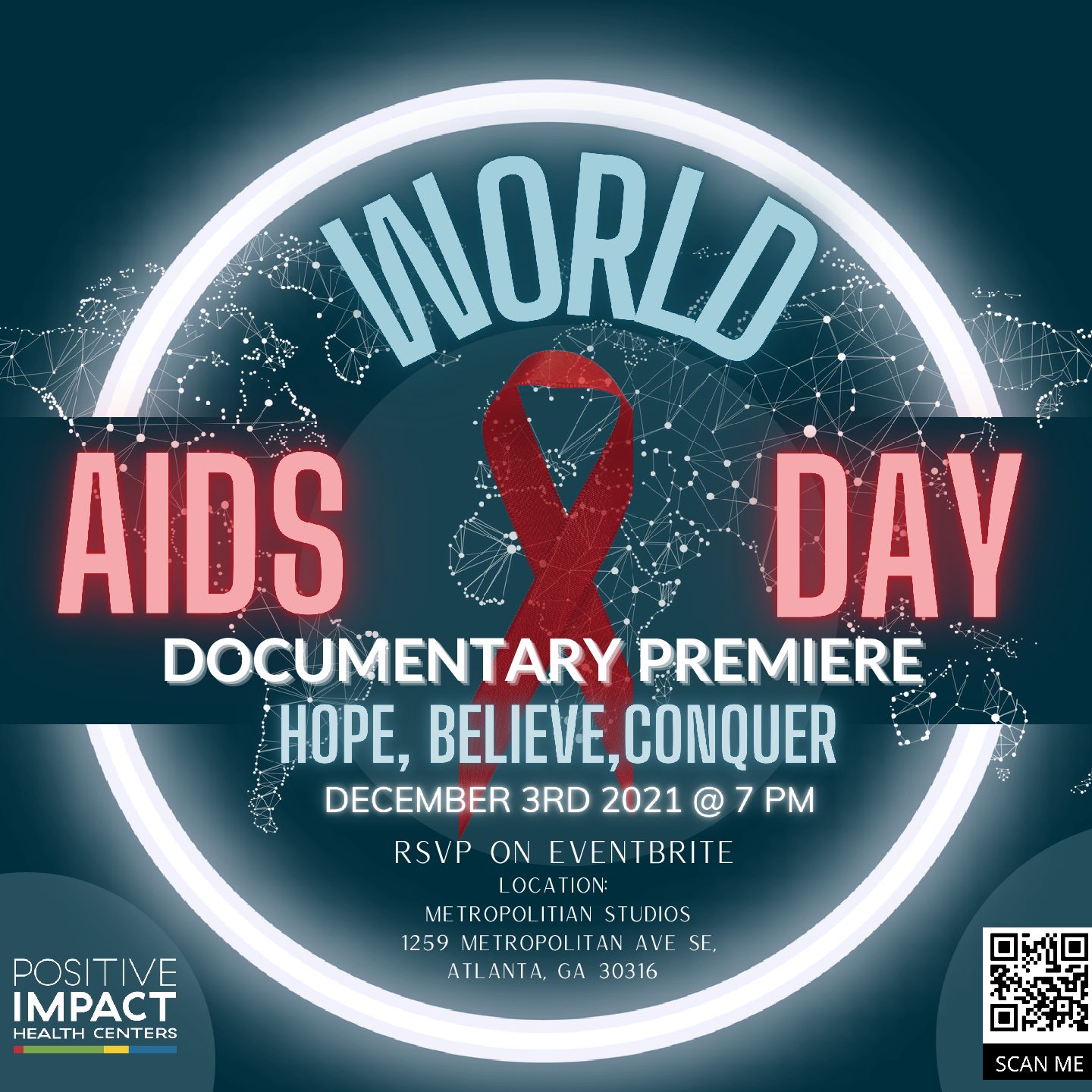 1259 Metropolitan Ave SE Atlanta, GA 30316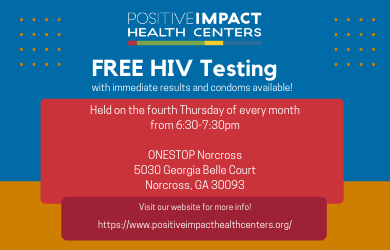 FREE HIV TESTING – OneStop Norcross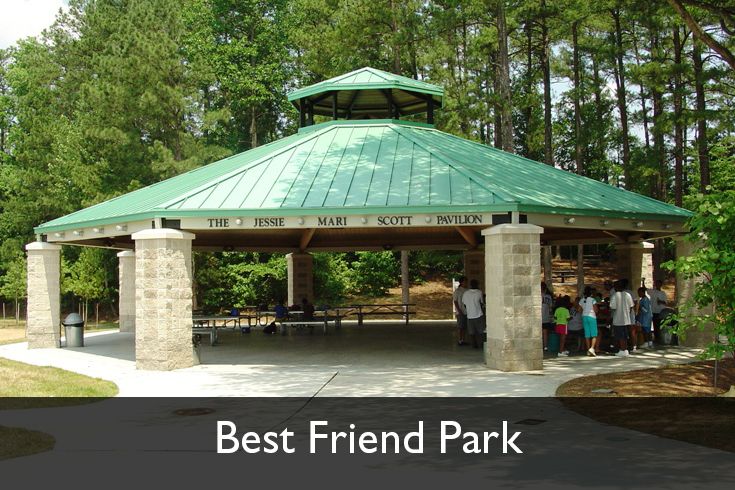 6224 Jimmy Carter Blvd., Norcross, GA 30071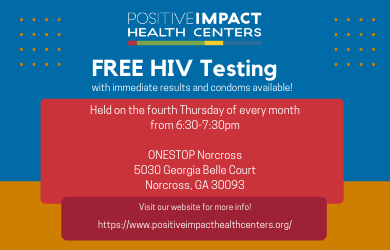 FREE HIV TESTING – OneStop Norcross
COVID-19 Updates
The safety of our team and patients is a top priority. Our team has developed and implemented strategies to continue to deliver comprehensive care to you while minimizing unnecessary exposure and reduce COVID-19 risk. Learn about all our new COVID-19 safety measures.
How to wear a mask
A mask that covers your nose & mouth will protect you and others from COVID-19. Learn how to wear a mask effectively.
Steps to follow if you have the flu
We are here to help if you think you might have the flu. The Flu is a contagious respiratory virus with symptoms from mild to severe. COVID-19 and flu symptoms are similar.